I'm so glad you're here! If you've been following along you know that this little corner of the internet started as Cate & Co. Bakery, a cottage bakery that I ran which specialized in organic and paleo baked goods, including our beloved macarons.
After starting our paleo journey four years ago (you can read more about that here), I took an interest in turning all of our favorite treats like cookies, breads, and muffins into delicious paleo versions. Around the same time, my husband had been hired at a new fire department. I made it my mission to send him with some sort of healthy homemade baked good every. single. shift. of his entire first year of probation. It was clearly my attempt at sucking up to everyone for him. And you know what, it must have worked! Haha. Anyways, it was a lot of baking and experimenting with paleo ingredients but I loved every minute of it.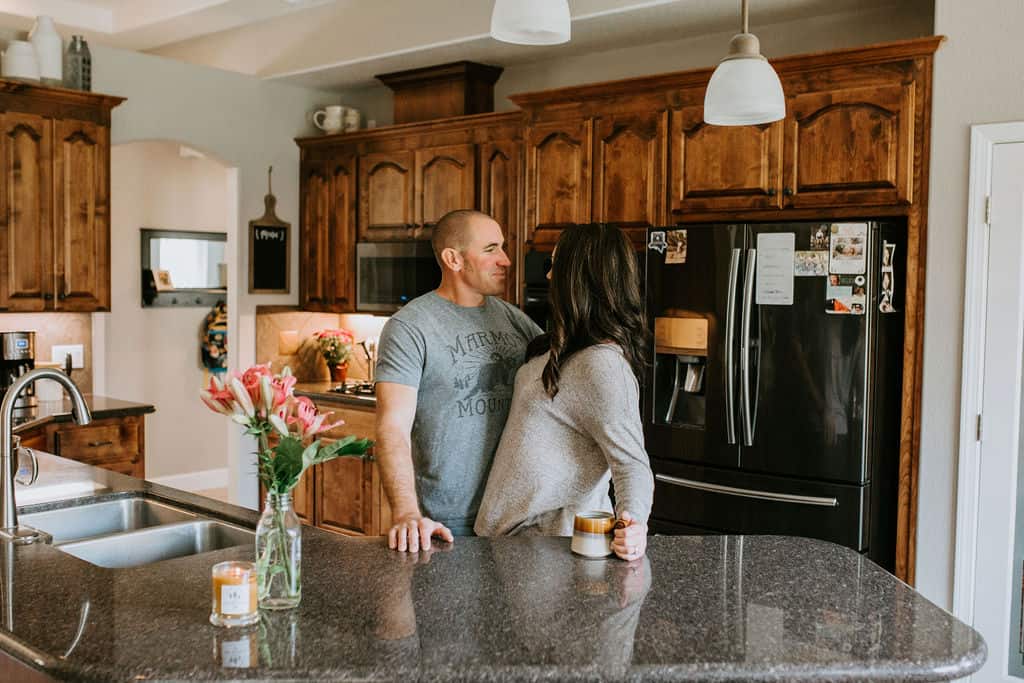 In February of 2019 my dad suddenly passed away. He was one of the closest people in the world to me. He was also an incredible entrepreneur and had a very successful commercial masonry contracting company. I had worked for and with him every day since I was in high school. His passing turned my life upside down. Grieving while caring for my two young boys was beyond difficult. I spent many nights unable to sleep, baking anything and everything to keep my mind busy. This lead to baking for friends and family for special occasions and somewhere in there I decided to attempt to master paleo macarons. The popularity of these little cookies quickly took off and thus, Cate & Co. Bakery was born.
In December I made the bittersweet decision to step away from my family's company in order to be home with my boys and husband more and to pursue Cate & Co. full time, which has been so incredible! The rebrand to Cate & Co. Kitchen came after publicly sharing my 6th round of Whole 30 and the interest in meal plans, healthy eating, and living tips. I found that this is where my passion lies and what you all want to see. Now, I'm here to share my favorite paleo and whole 30 recipes while giving you all the tips and tricks to create your own paleo goodies for all of your special occasions!
Thanks so much for being here!
XO
Emilee