Salmon is one of the most loved and popular fish consumed in the United States. It is extremely versatile, high in protein, and one of the best choices for a great source of omega-3 fatty acids.
But what's the difference between Atlantic salmon and Pacific salmon and which one should you choose for your next healthy meal? I'll answer all those questions in this post!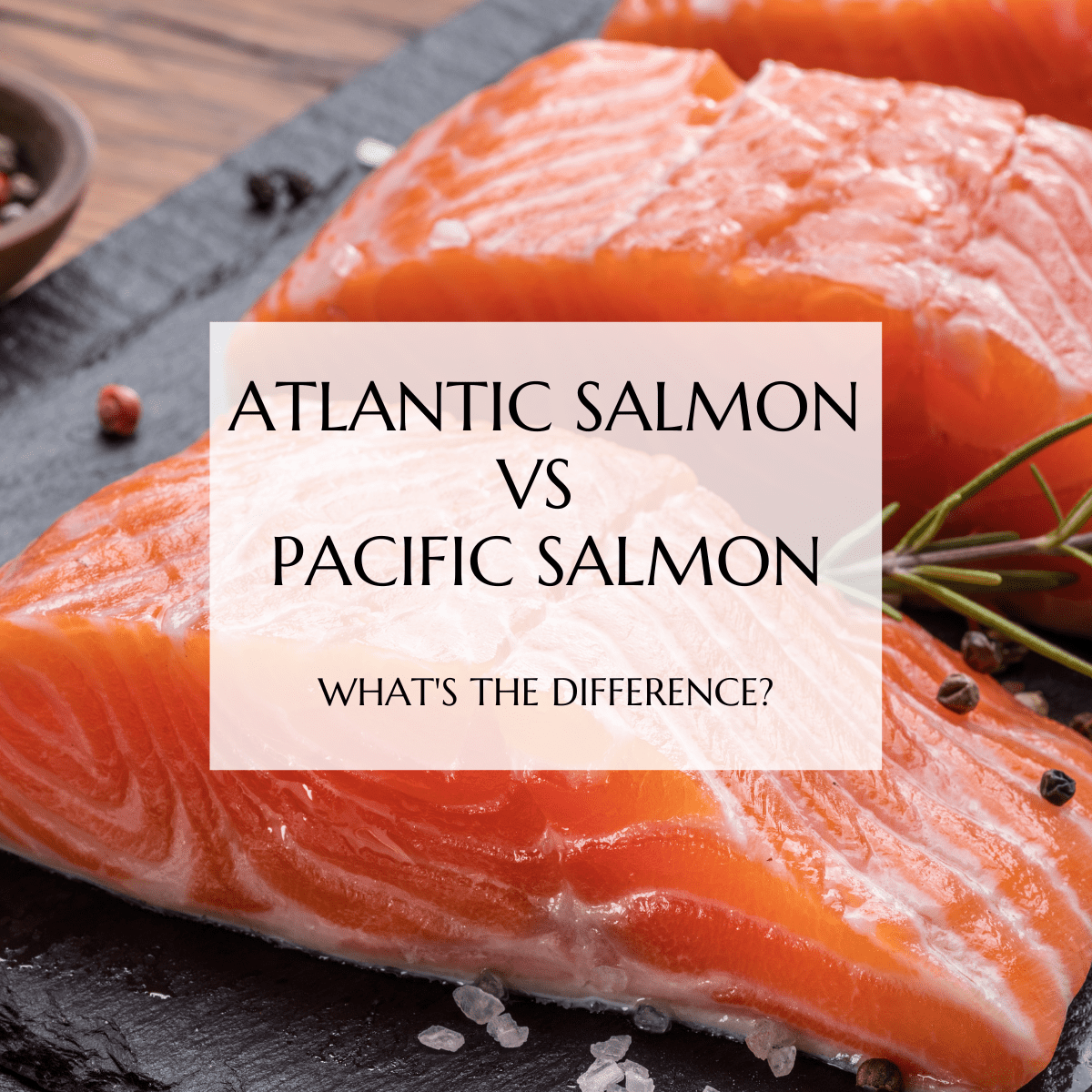 Jump to:
You'll most often see salmon served as a main entree - like this Traeger Grilled Salmon. However, salmon can also be served as an appetizer, like salmon dips, or as a breakfast and brunch item like cream cheese and smoked salmon bagels. There are also plenty of ways to prepare it such as grilling, smoking, baking, or even frying.

While it is easy to find in nearly any grocery store, you may come across both Atlantic Salmon as well as Pacific Salmon and be wondering what the difference is.

This article will provide details on the differences between Atlantic salmon and Pacific salmon so that you can make a more informed purchasing decision when shopping for salmon.
Atlantic Salmon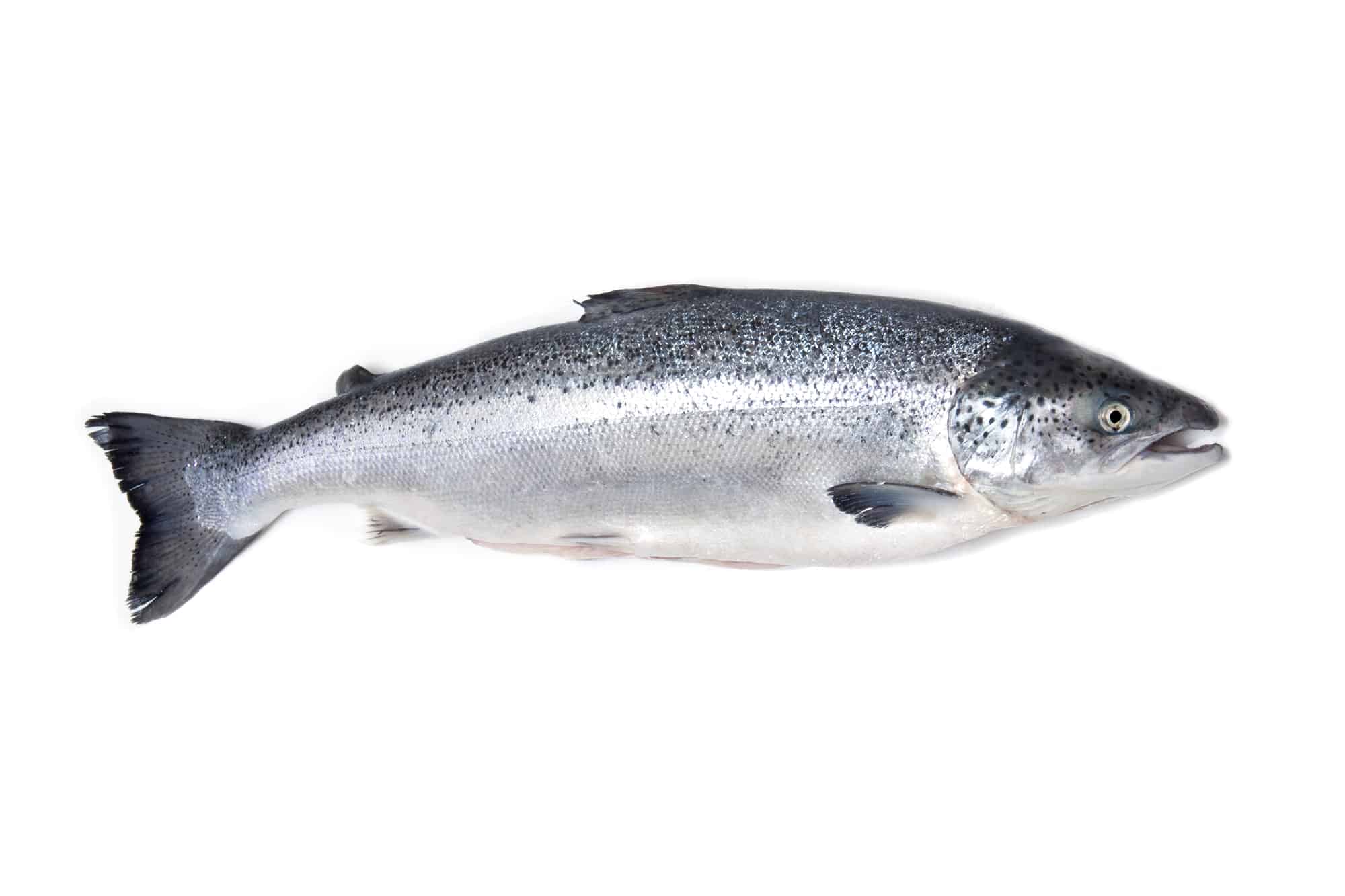 Atlantic salmon is the type of salmon most commonly available in the United States. This type of salmon is found in the north Atlantic Ocean, including in Europe and North America.
These delicious fish offer an exceptional, wholesome source of protein that is packed with omega-3 fatty acids, vitamins, and minerals - all of which provide a host of health benefits!
Pacific Salmon
Pacific salmon is the most common type of salmon found in Asian countries, including China, Japan, and other Pacific-rim countries.

Pacific salmon is also commonly referred to as Alaskan salmon as it is found in the pacific northwest. As its name suggests, this type of salmon is found in the Pacific Ocean and is often distinguished from Atlantic salmon by its color and size.

Like Atlantic salmon, Pacific salmon is also a highly nutritious, fatty fish that contains high levels of omega-3 fatty acids.

Differences Between Atlantic Salmon and Pacific Salmon

Whether from the Atlantic or Pacific oceans, all Salmon is a group of fish from the Salmonidae family.

While both types of salmon are healthy and nutritious sources of protein there are a few differences to consider when comparing Atlantic Salmon vs Pacific Salmon!

Below I'll outline some of the key differences between these different types of fish!

Species
Atlantic salmon contains only one species - genus salmo salar - while there are five well-known species of pacific salmon:
King or chinook salmon - this is the largest of the salmon species and is said to be the most delicious!
Coho Salmon - you may also see this labeled as silver salmon for its silver skin and delicate texture.
Sockeye Salmon - sockeye is a very popular species and is known for its brightly colored orange flesh.
Pink Salmon - this is one of the most common species of pacific salmon and you will most often see it as canned, smoked, and frozen.
Chum Salmon - often used for sushi in Asia, chum salmon is similar to pink salmon and is often one of the most affordable salmon species.
Color
Pacific salmon naturally tends to be richer in color than Atlantic salmon. However, because the majority of Atlantic salmon is farmed, its color is typically a pale grey color. The salmon is then artificially colored to appear a brighter red-pink color.
Size
While the king salmon (or chinook salmon) is the largest of the salmon species, the Atlantic salmon is not far behind in size! The Atlantic Salmon is typically larger than all of the remaining Pacific Salmon species which are generally smaller fish.

Taste and Texture
The difference in taste and texture between Atlantic and Pacific salmon is generally quite minimal! Pacific salmon is said to have a rich flavor with smaller and more tender flakes. Where as Atlantic salmon has a more mild flavor. However, unless you're a professional food connoisseur it's unlikely you'll notice the difference.

The biggest difference in taste and texture when it comes to salmon typically comes from whether the salmon is wild-caught or farm-raised salmon, regardless of whether it's Atlantic or Pacific salmon.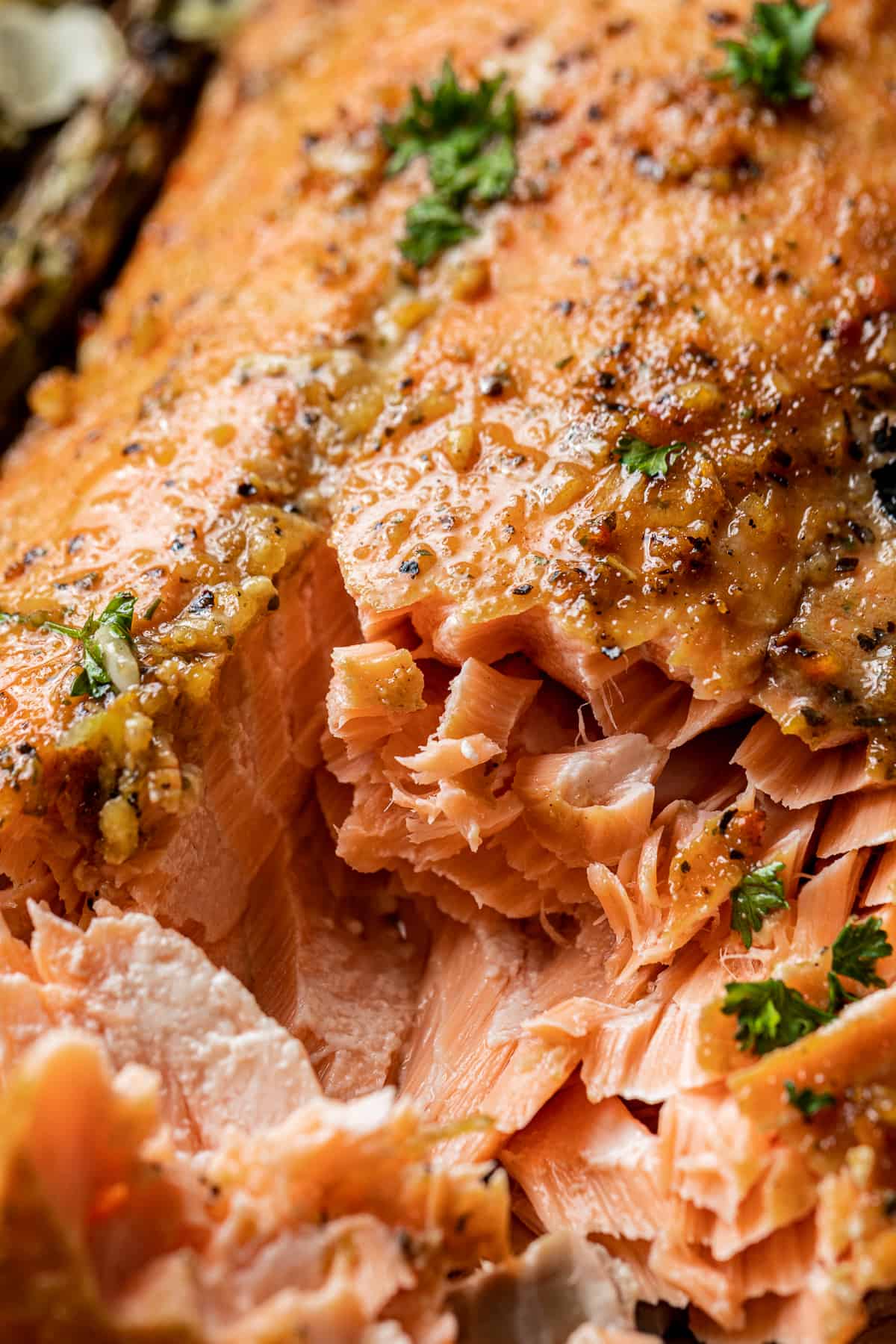 Wild-Caught vs Farmed
Most Atlantic salmon is found to come from salmon farms whereas most pacific salmon is wild-caught. You can read more about the differences below!

Farmed Atlantic salmon is the most common salmon sold in grocery stores in the United States.
Habitat
Essentially the main difference between the two is their habitat. Atlantic salmon is found in the Atlantic Ocean, including in Europe and North America, while Pacific salmon - just as its names suggests - is found in the Pacific Ocean, including in Asia, Japan and other Pacific rim countries.

Both Atlantic and Pacific salmon are born in and will spawn in freshwater rivers. These fish will live there for a year or two before the salmon swim to their respective open ocean waters where they will continue to grow and take on even more nutrients.

Having the capability of living in both fresh and salt waters makes all salmon species anadromous.
Lifespan
Atlantic salmon tend to live slightly longer at 5-8 years, compared to 3-7 years for Pacific salmon.
Farmed Salmon vs Wild-Caught Salmon
When it comes to choosing the best (and healthiest) salmon it's important to understand the differences between farmed salmon and wild-caught salmon.
Wild-caught salmon is exactly what it sounds like!
Wild-caught fish are raised in their natural environments - the wild - and consume a natural diet. Because of this, wild-caught salmon is generally higher in omega-3 fatty acids and contains fewer contaminants than farmed salmon.

Farmed salmon, on the other hand, are raised in captivity in pens and tanks that have been submerged in open waters such as the ocean or other bodies of fresh water. Farmed fish are typically fed grains and other additives. These fish are also given vitamins, minerals, and antibiotics to prevent bacteria and disease from so many fish cohabitating in these fish farms.

Although it typically contains more contaminants than wild-caught salmon, farmed salmon still offers many health benefits. It is also more widely available and thus usually less expensive than wild-caught.

When choosing farmed and wild fish, it's important to look for the highest quality and freshest fish possible. Wild-caught salmon is generally considered to be the healthiest option with lower toxicity and mercury levels in addition to being the tastier option!
Health Benefits of Salmon
Both Atlantic and Pacific salmon are seen as one of the healthiest and most nutritious foods available. Salmon is not only delicious but offers a wide range of health benefits as well!

Salmon is rich in omega-3 fatty acids, protein, vitamins, and minerals and has been shown to provide some of the following health benefits:
Increased Heart Health
Reduced Inflammation
Improved Brain Health
Reduced Risk of Certain Cancers
Increase Heart Health
Source: https://safebeat.org/cardiac/heart_health/12_health_benefits_of_salmon_for_the_heart_brain_and_much_more/
Salmon FAQ's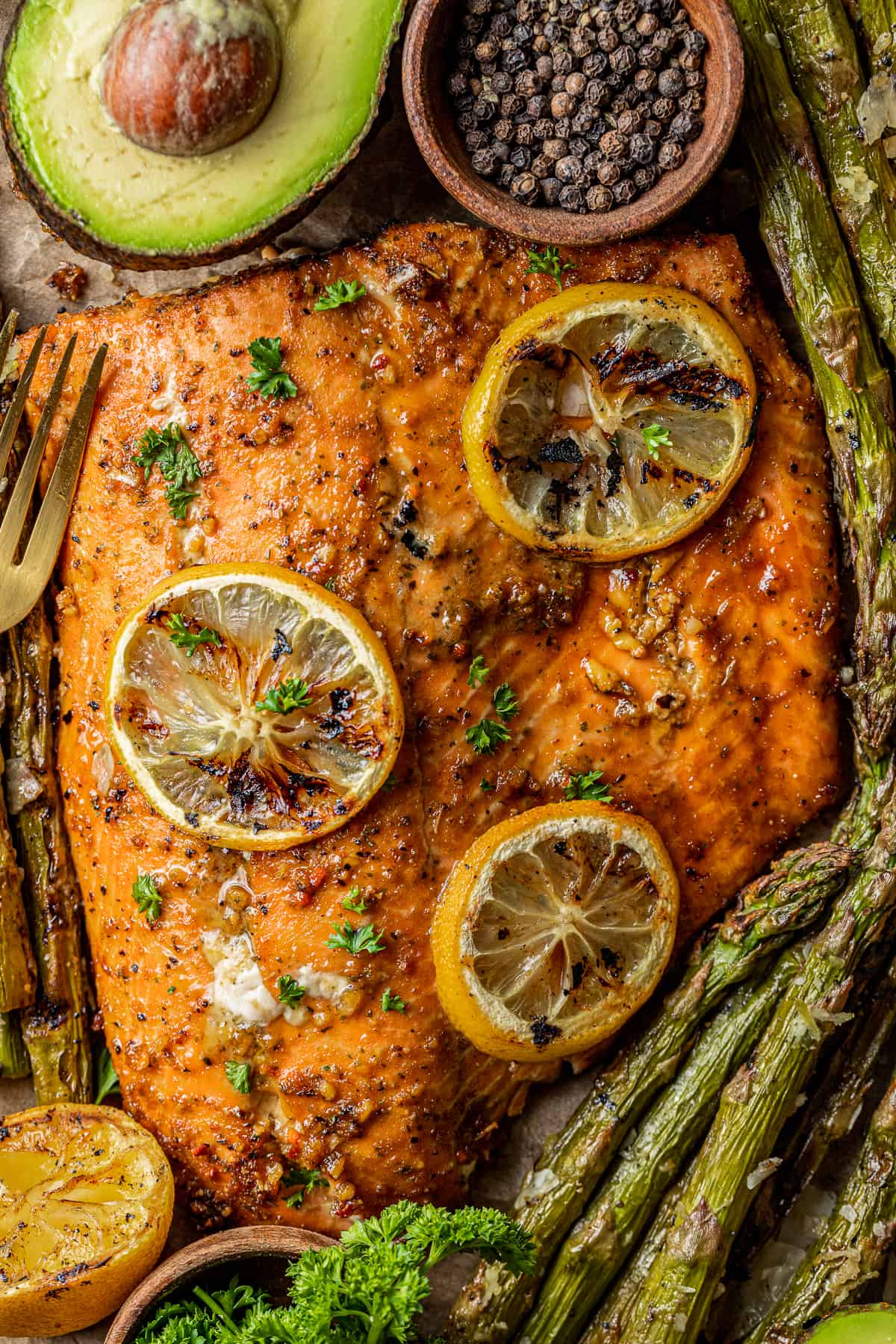 Conclusion
As you can see the differences between Atlantic salmon and Pacific salmon are quite minimal - especially when it comes to taste and texture which is arguably the most important factor! Both of these types of fish are highly nutritious and offer countless health benefits.
When it comes to deciding between the two, if and when given the option, the most important thing is to go with the highest quality and preferably wild-caught salmon if the option is available! This will ensure the healthiest, most delicious piece of fish to prepare however you'd like!