If you're planning to cook brisket for a crowd, you're likely wondering how much to plan on per person. This guide will help you in calculating how many pounds of brisket you need for each person. This is a great way to make sure you have enough meat for your family or all of the people in a large group!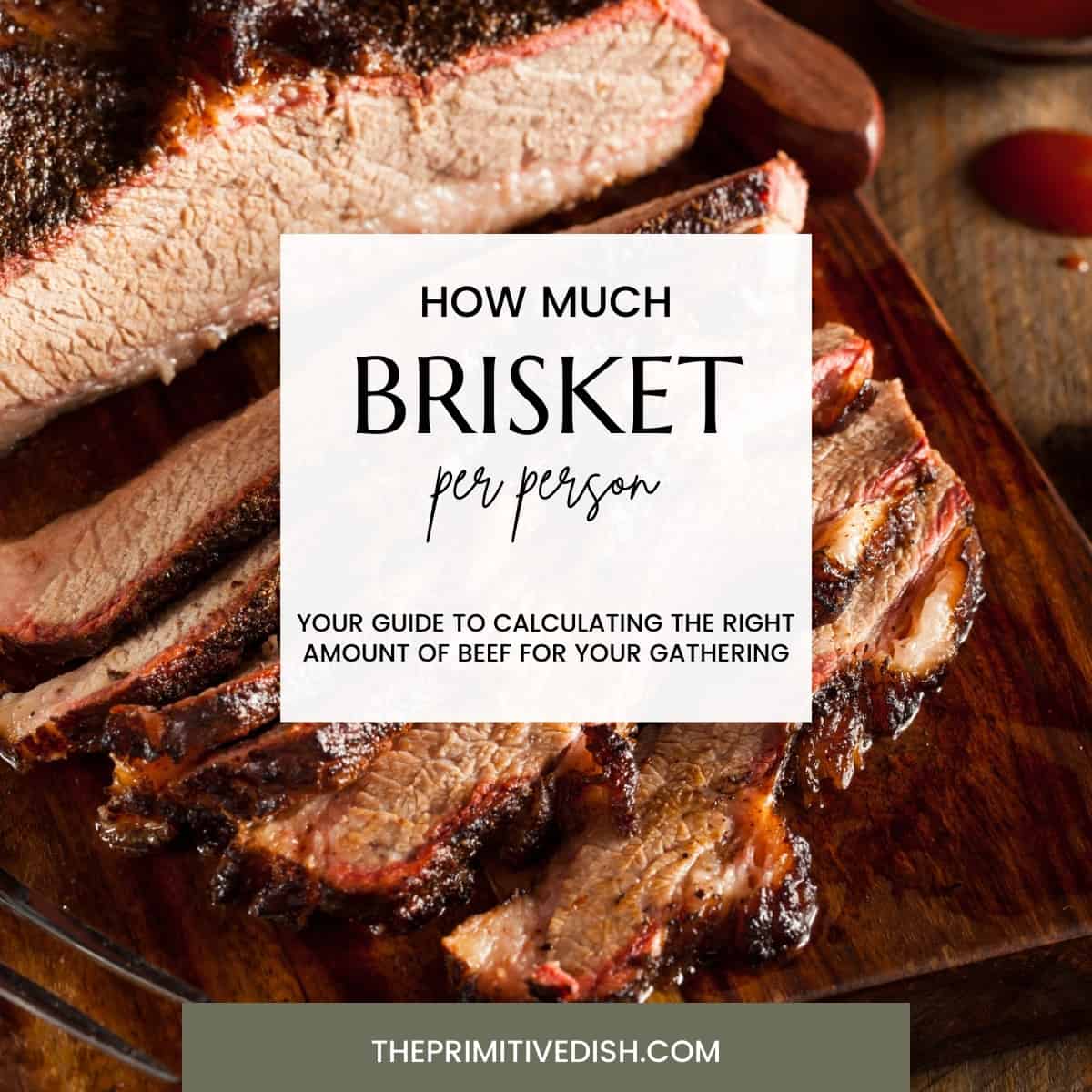 Jump to:
Beef Brisket Cuts
Beef brisket is a tough cut of meat taken from the breast area of the cow and is made up of two main muscles; the flat (or first cut) and the point (or second cut).
The flat cut of brisket is what you will most commonly see in the grocery store and is a leaner cut of meat than the point cut which is marbled throughout with extra fat.
Because both cuts contain a lot of connective tissues, they are best cooked low and slow. Braising or slow cooking in a slow cooker or crockpot is a great choice for delicious and tender flat cut brisket.
The point cut or a full brisket (most commonly referred to as an untrimmed brisket or packer brisket) is great for smoking at a low temperatures for long periods.
Factoring How Much Beef Per Person
Here are some questions you need to ask yourself before you go in and calculate the pounds of meat you will need for a certain number of people.
Is brisket the main course? Or will you have other types of meat available as well?

Serving other types of meat like pulled pork butt or even finger foods like these traeger chicken wings will cut down on the amount of brisket your guests are consuming.
Will you have a handful of side dishes to allow your guests to fill up on? Potato salad, beans, broccoli salad, etc. all are great.

Brisket is a great type of meat to serve to a large crowd if you plan ahead but it's important to take into account any other foods you'll be serving as well.
Are you slicing and serving the brisket or making brisket sandwiches on buns? If so you will find that for a sandwich, you won't need as much pound of brisket per person.
If you want extra brisket to aim for leftovers, make sure to account for that. We have leftover brisket recipes listed below!
What type of event are you hosting? If you are serving a lot of appetizers and/or courses before the main dish, the portion size can be smaller.
The time of day may also have an impact on how much your guests will eat. In general, individuals will eat lighter and less during the day than in the evenings.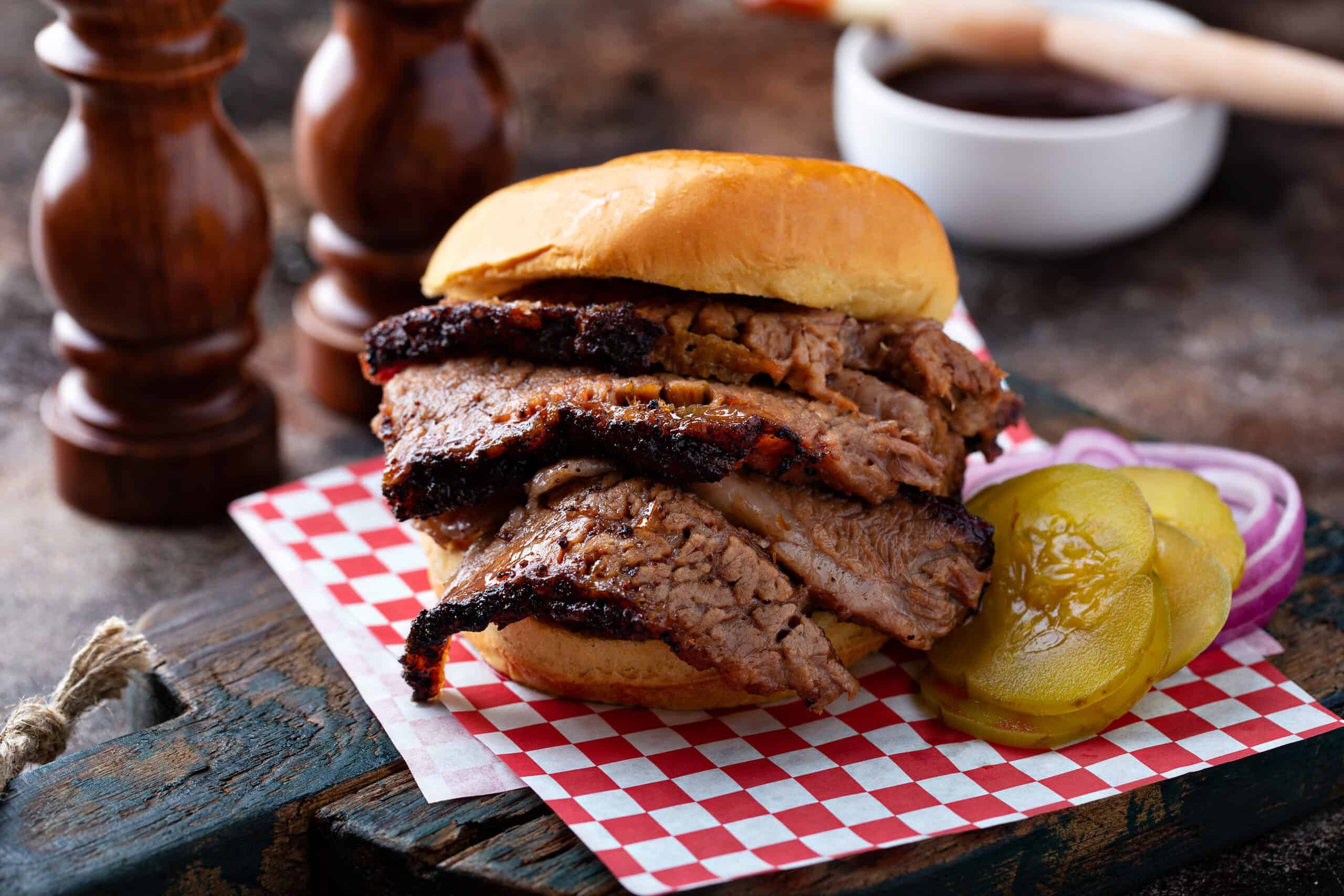 How Much Raw Brisket Yields Cooked Brisket
Once you cook brisket, whether it be a whole packer brisket or another cut, it can shrink up to 50% of its initial weight. You'll need to take into consideration whether or not you trimmed the brisket before you began cooking it as well.
For every 1 pound of raw brisket, you will have ½ pound cooked brisket per serving size for big eaters. Or for ½ pound of raw brisket, it will provide around ¼ pound cooked brisket for those who don't eat quite as much.
How Many Pounds of Brisket Per Person
Your first step to figuring out the amount of brisket you'll need will be to consider your guests. I recommend writing down your guest list and factoring 1 pound of meat for those who eat more, and for kids or guests who won't eat as much meat, plan on ½ pound. Then calculate how many pounds of raw brisket you will need for your dinner party.
As a good rule of thumb, one pound of uncooked brisket should be planned per person. Therefore, a 12-pound brisket should feed 12 people. Keep in mind, it is always better to over-estimate your number of guests than to under-estimate and run the risk of not having enough brisket.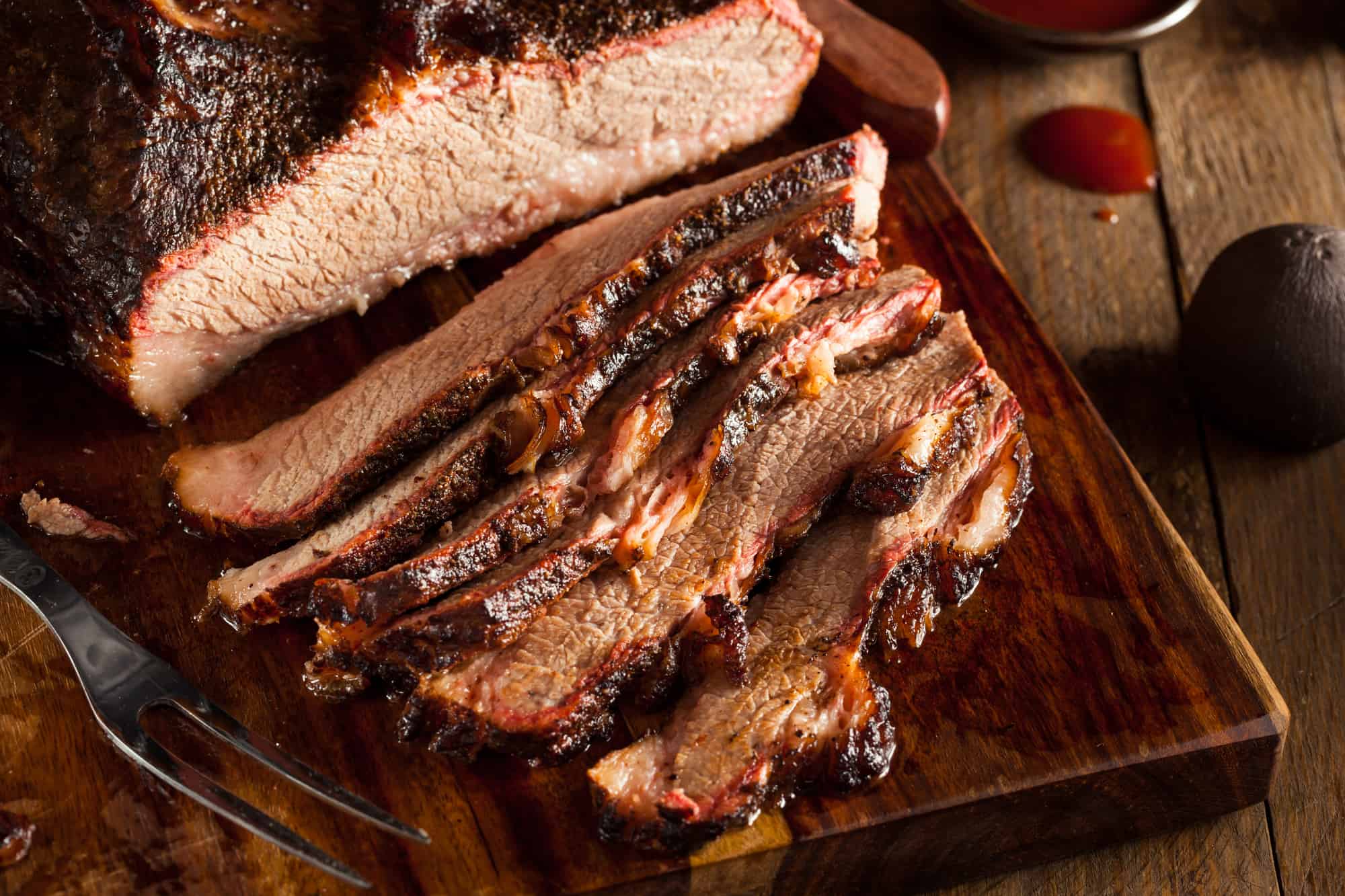 How long does it take to cook a brisket?
Depending on the cooking process the cook time can vary. But as a general rule of thumb, for each pound of uncooked brisket it can take around 30-60 minutes to cook. Brisket is a quality cut of beef but you will find if it is not cooked low and slow, it can become tough, chewy and the quality is not great.
This is a great recipe for Smoked Beef Brisket.
Some prefer smoking a whole brisket while others toss in the slow cooker or even a dutch oven and slow cooking it in the oven. There are so many brisket recipes out there to pick and choose from. Here is a great slow cooker brisket recipe.
Side Dishes To Serve
Brisket is a crave-worthy main course, but let me say, don't forget those unforgettable side dishes! Here are some great side dish recipes to consider adding to the menu.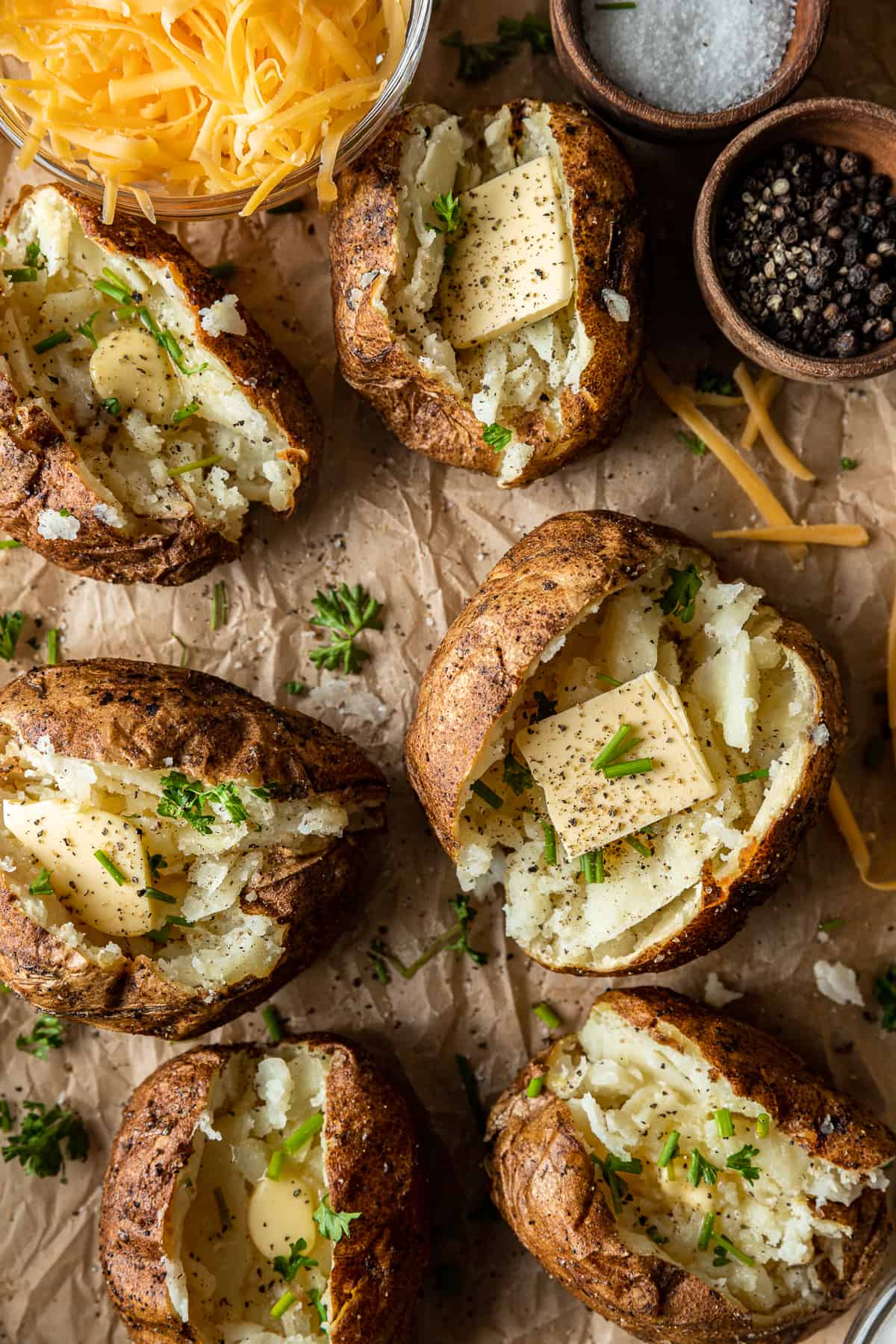 ⭐️ Leave a comment below and let us know your favorite way to serve brisket to a crowd. We LOVE to hear from you! ⭐️
Leftover Brisket Recipes
These recipes are great for using up the leftover beef from your event or serving as main courses or side dishes to a crowd!
More Side Dishes You'll Love